Alas, I am bored once again. And so here we go with the sims caps again. This is a long one.

PART 3: WITH SOME RON AND HERMIONE AND BABY STEALING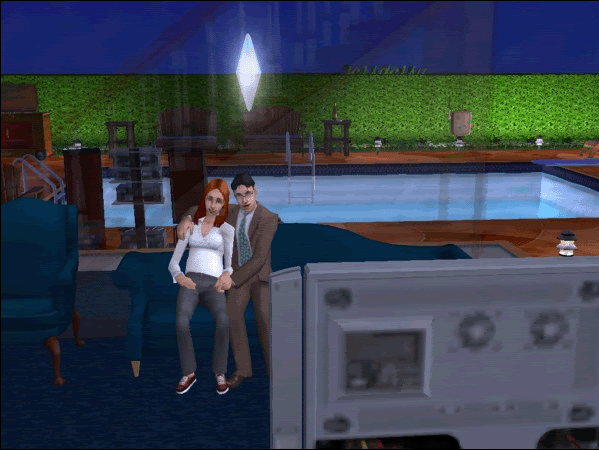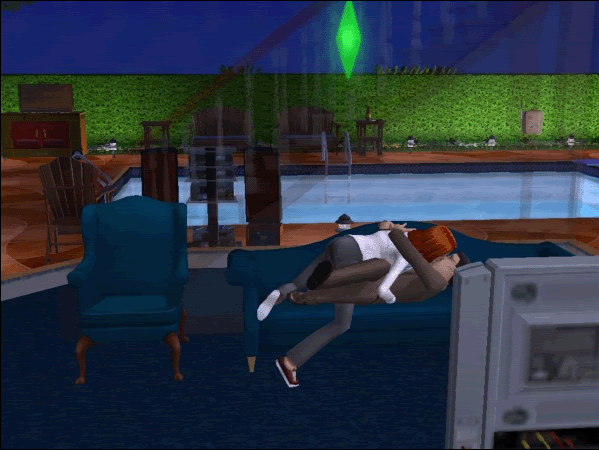 Lily's a forceful one.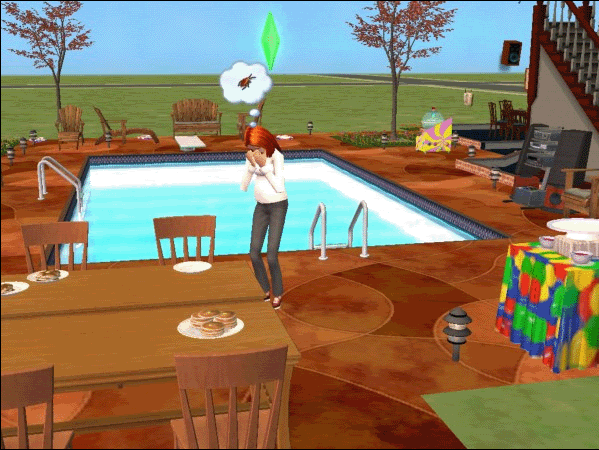 Wow, I have no idea why she's crying. About cockroaches. They don't have any cockroaches... OH! I see, Lily had a pet cockroach as a child. Named Charlie. He died. Poor Charlie.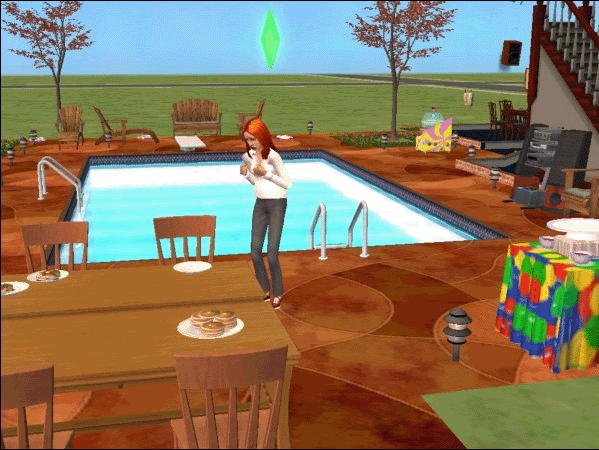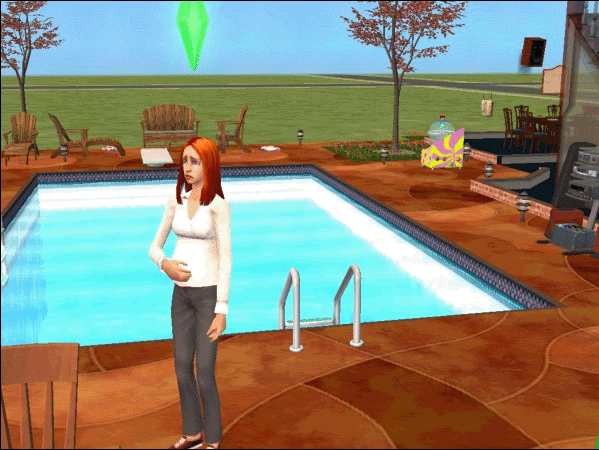 He led such a full life.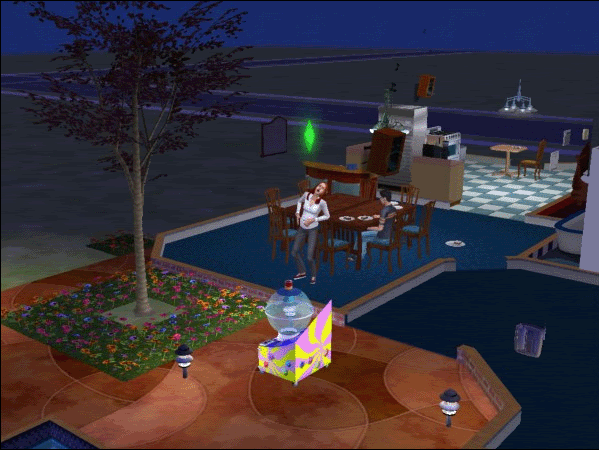 You know what, I think Lily might be having her baby.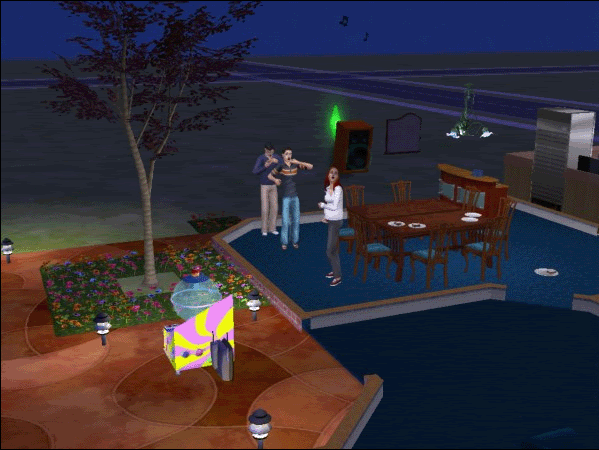 ... Yes, let's all just stand around and watch!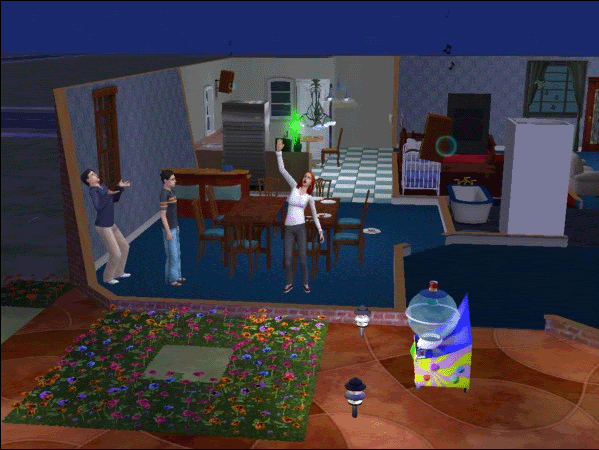 James: "WTF AM I SUPPOSED TO DO?!?"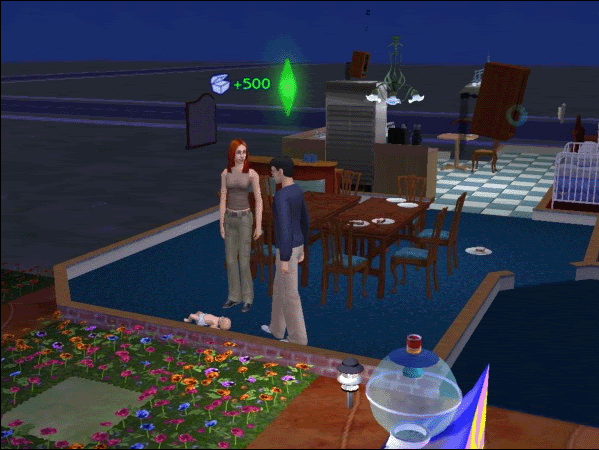 500 points to Lily for leaving the baby on the floor!



Okay, that's better. Ignore the mitt-hands.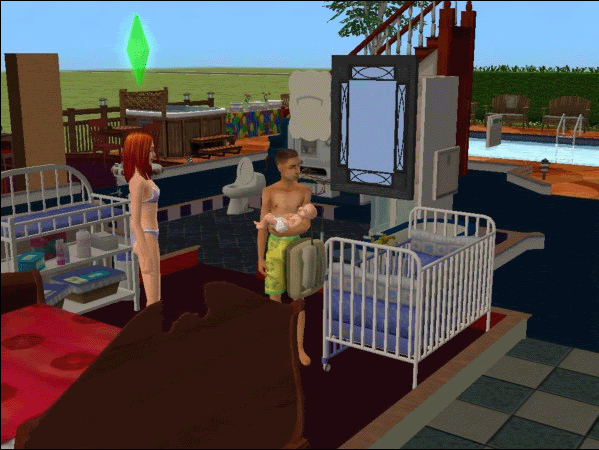 This kid just came home with Harry, and then decided to pick up the baby.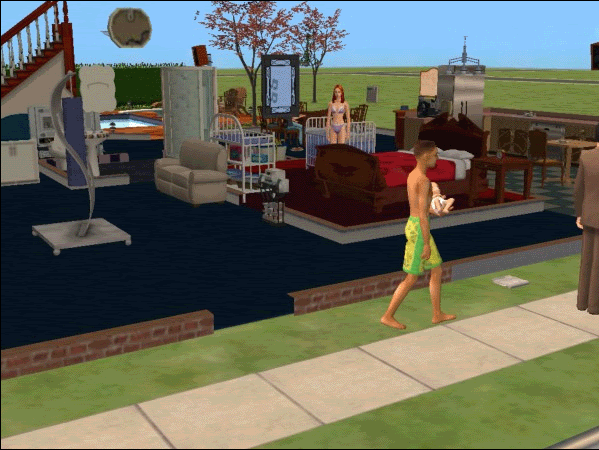 HE'S STEALING THE BABY! Good job Lily, just watch! This could be proof why the whole Voldemort thing was just really bad parenting.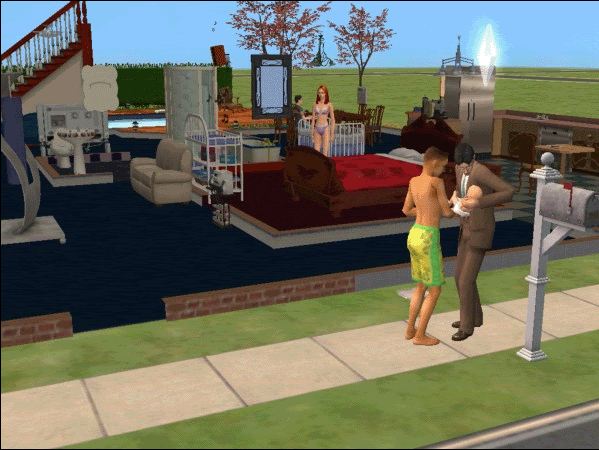 James saves the day.



Lily tells the kid off, who doesn't seem too perturbed by the fact that he was just caught stealing a baby. And once again, George is the man of the hour. Even the baby wants him. However Lily is only in love with James. How sweet.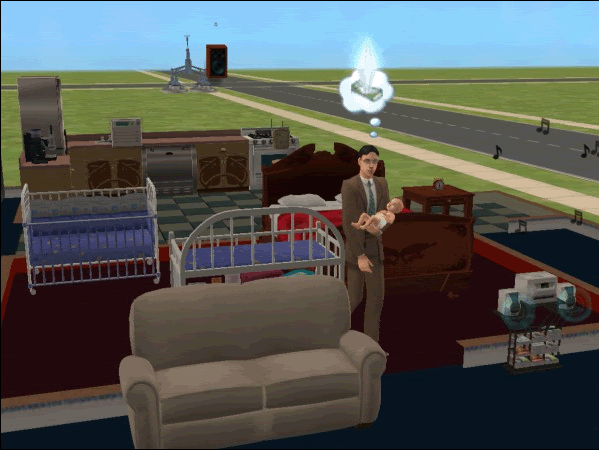 Okay James, I know your aspiration is Fortune, but this doesn't mean you're allowed to sell your baby.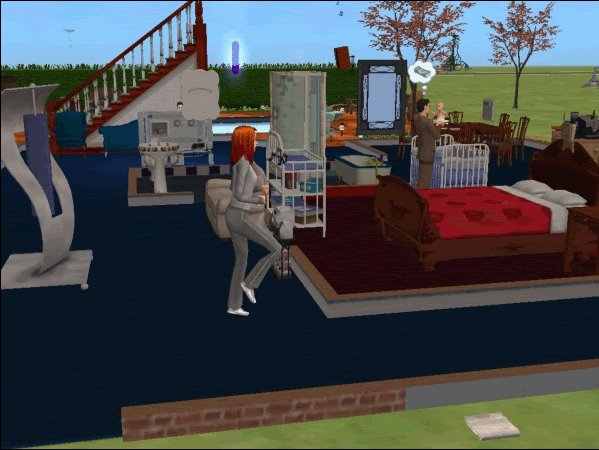 "Let's see, I could get $50, maybe $60 for this?"



H/G make out. Woooo.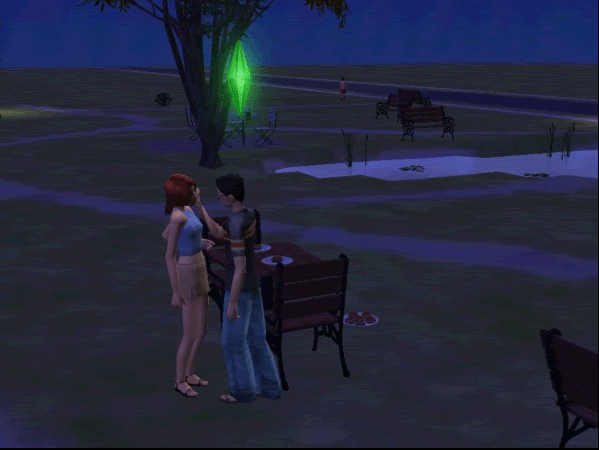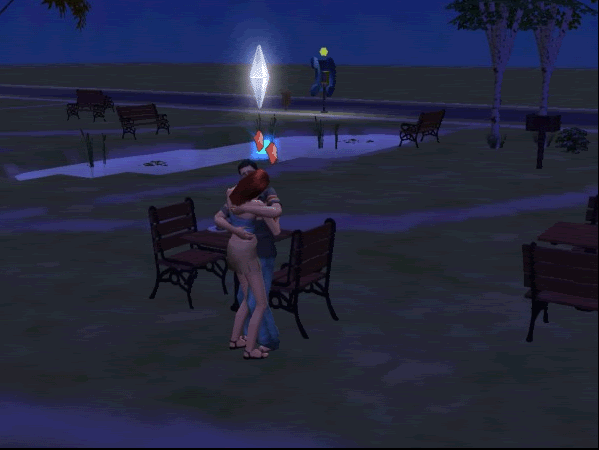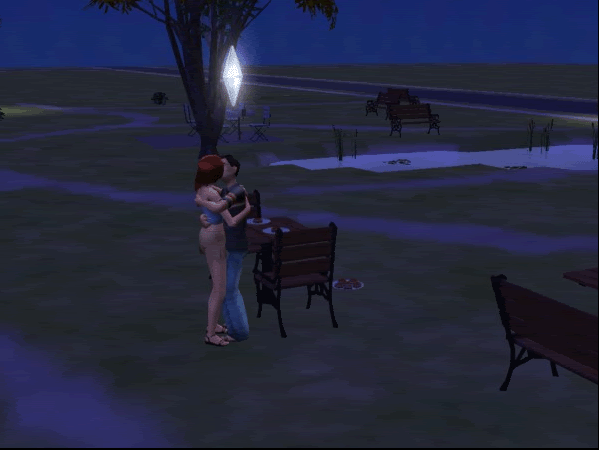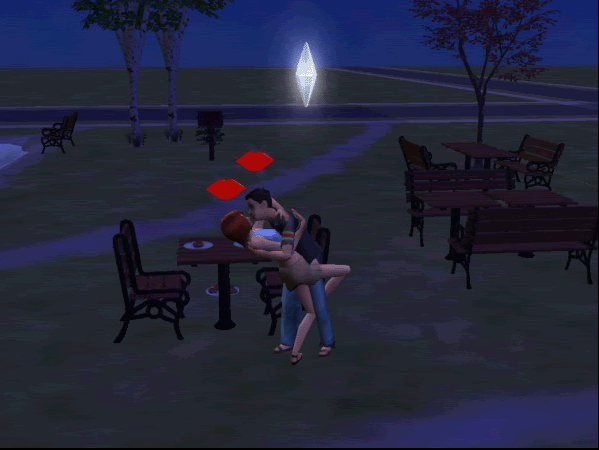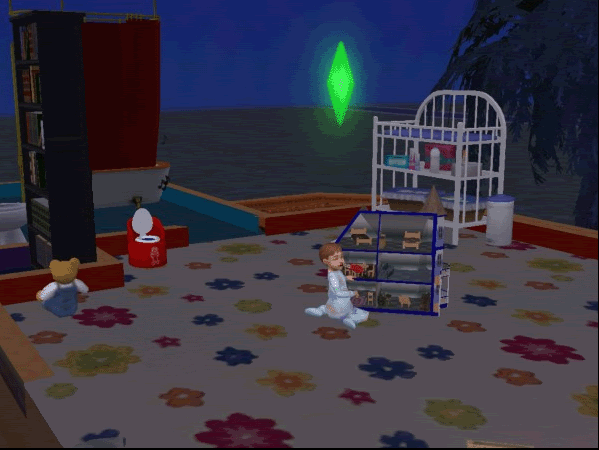 Fear the giant baby, she will eat your limbs.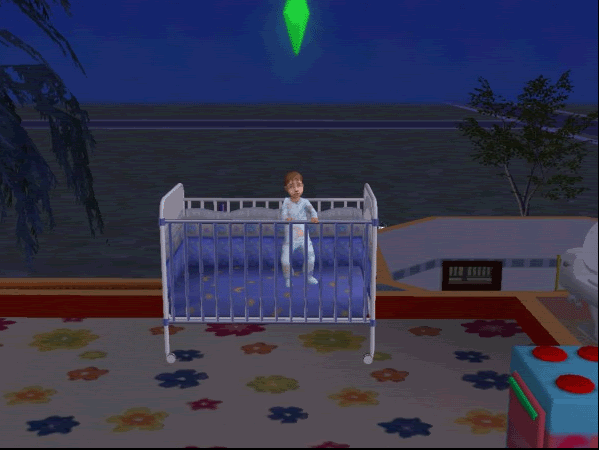 You make baby Olivia cry.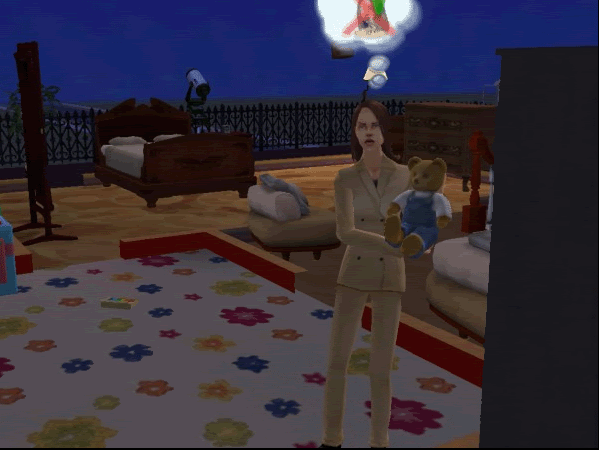 Mr. Bear says "WTF"?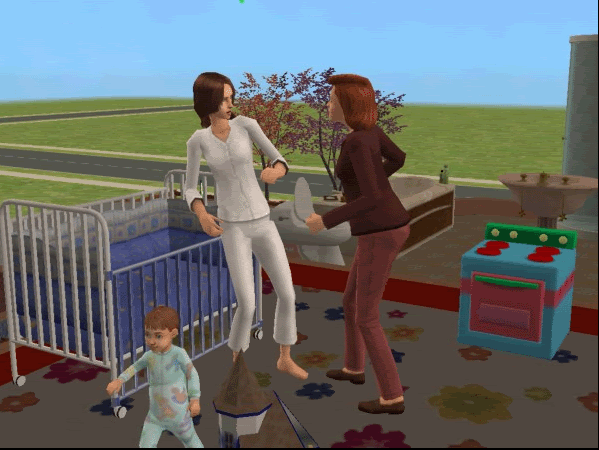 Bitch, please! (Molly just appeared in the nursery, and decided she wanted to shove Julie. It was very odd.)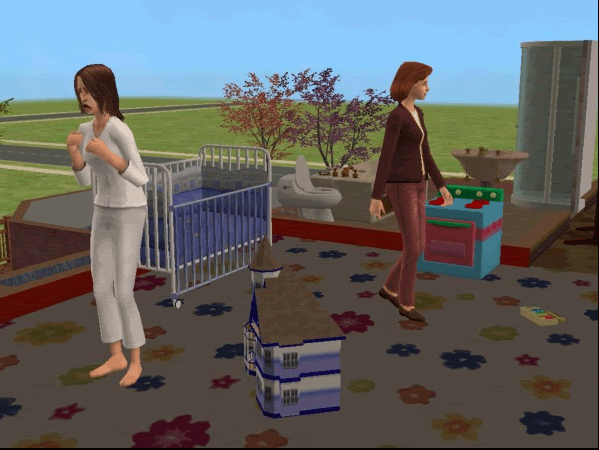 Apparently this is a Sims mating ritual.



So canon!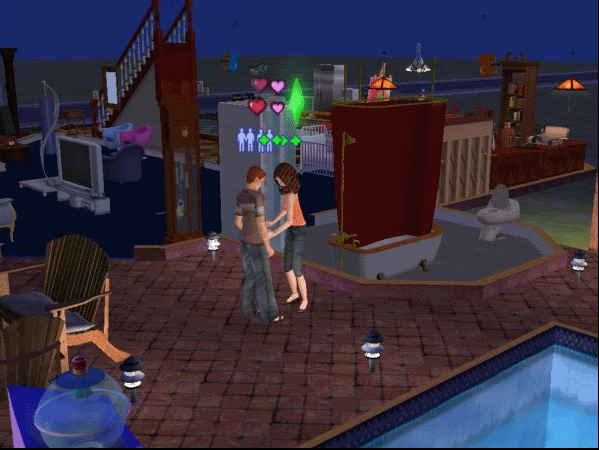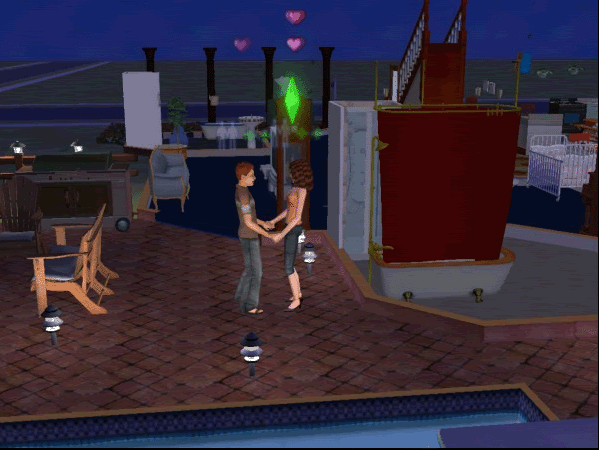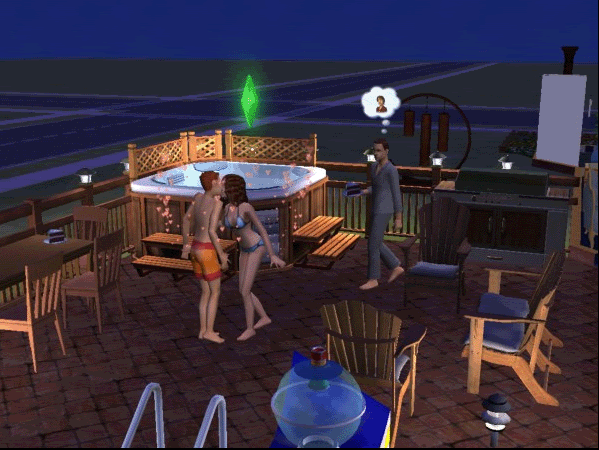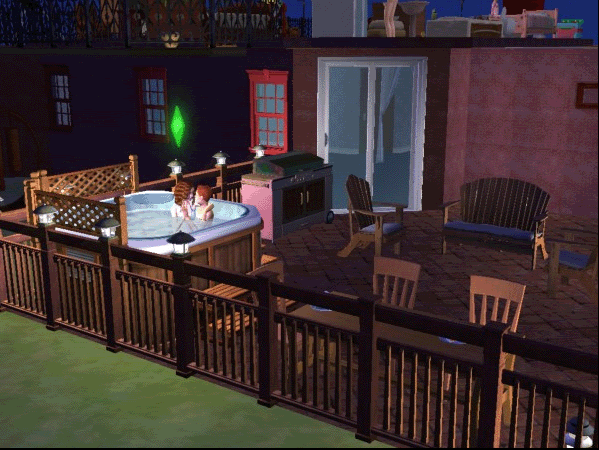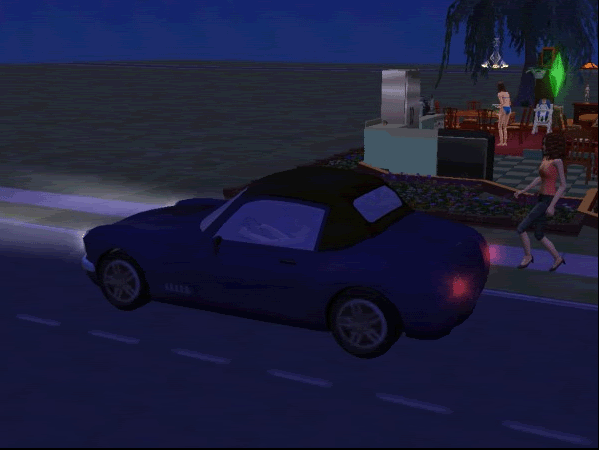 And then they sneak out for their own makeout session.





RANDOM STUFF: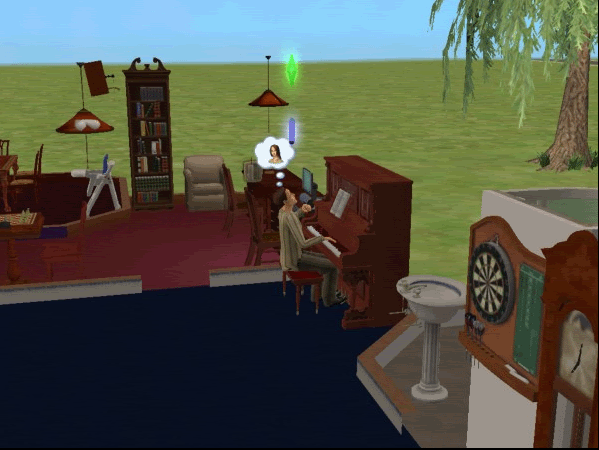 Oh Julieeee
You love me even though I am a catburglar.
Oh Julieeee.
I love you like something something smurglar.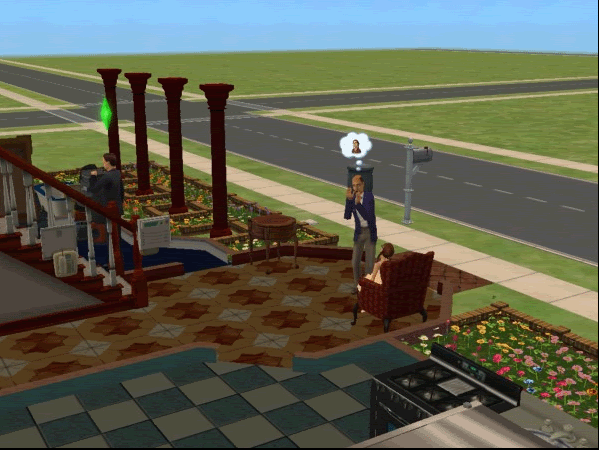 PARTAY IN DAH G-CRIB! (the guy is actually the headmaster of the private school. Which is frightening.)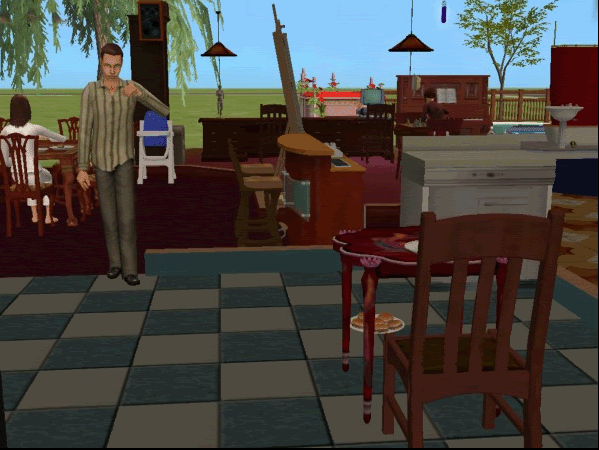 I think Bill has carpal tunnel. He just keeps walking around the house with his hand lifted like that.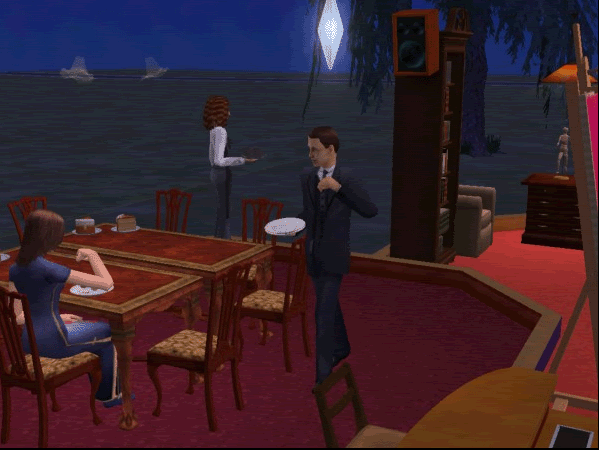 Either that, or he thinks he's a pimp.

And lastly,




Do the raptah!!